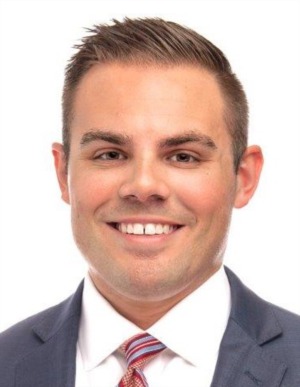 Chris Elliott is a high producing, highly rated real estate agent serving the Greater Richmond Area, including but not limited to Chesterfield, Goochland, Henrico, Richmond, and Hanover counties. With over seven years and 200+ successful transactions under his belt, Chris sets himself apart as an expert in his field.
Chris graduated from the University of South Carolina in 2010, with a Bachelor's degree in Economics. Real estate is not where his sales knowledge begins and ends - factoring in his years with cellular and IT sales, he has a total of 11 years of experience in sales. Between his real life experience and education, he establishes himself as a credible resource and a skilled agent. 
Working with Chris not only gives you a powerful real estate agent in your corner, but also a network of teams and vendors all well equipped to provide the smoothest, least stressful real estate process possible for his clients. He staffs a transaction coordinator with whom his clients have a direct line to speak with and raise concerns and questions, along with a marketing manager making sure his listings get the best possible photos, video tours, and marketing reach. Moreover, he has a buyers specialist designed to make themselves available for showings, inspections, and any other needs a buyer may have. His team allows him to produce at a high volume while also giving each and every client the attention they deserve at all hours of the day. 
Chris eats, sleeps, and breathes real estate during business hours, but when he's not working, he prioritizes spending quality time with his family. He's the proud father to his two beautiful daughters (and golden-doodle), and proud husband to an amazing woman far out of his league. You can most often find him either at the beach with his girls, or enjoying a beer on his back porch with his wife. 
If Chris can be of any service to you or anyone you know, please don't hesitate to reach out. He looks forward to earning your trust and helping you meet your real estate goals.