Susan Ling
ABR, SRS, MRP, SRES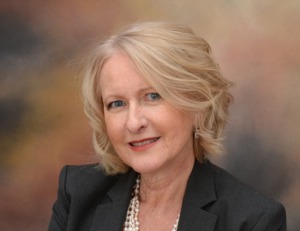 When I initially arrived in Richmond Virginia, I was working in the health field as a Nuclear Medicine Technologist. After taking care of patients for 18 years and at the same time doing some profitable investing in Real Estate on the side I decided to make a career change. I can't think of anything better than having the opportunity to serve others… AND to assist them in reaching their goals in buying or selling their home.
Transplanted here from Central Indiana…It did not take long for me to fall in Love with the Richmond metropolitan area…Virginia has been my home now for about 25 years. I have enjoyed many strong years in real estate since 2006 starting with real estate investing. I have helped hundreds of people to successfully buy and sell their homes. My strength as an agent should come as no surprise given my professional and academic background. After graduating at the top of my class in Nuclear Medicine from George Washington University my ambitious drive, energy and enthusiasm now continues for real estate. I am very passionate about real estate. Buying and selling a home is more than just a transaction; it is a major life milestone. People trust me to help them with what is very likely the largest financial instrument they possess. Beyond just simply finding the right property I am knowledgeable to advise you on everything from pricing and financials to decor, staging, design, neighborhoods, cuisine and local culture. I have a network of professional individuals who can help with every home buying or selling need. I take great pride in my abilities to make your experience a great one. I have a critical understanding of the real estate market and a sharp intuition….. for what clients needs are ……..and how to effectively deliver. Homes are my business, people are my passion….. It is Your Dream…Your Home… and MY Commitment.
In my free time I help in my community.
Myself, along with my associates in our group The Goochland Community Cats, have achieved non-profit status with the formation of a 501(c)(3). We continue to advocate for the formation of a CCP (Community Cat Project) where we would work together with the local Animal Shelters, pet lovers and the citizens of Goochland and surrounding counties….with hopes of expanding into our neighboring counties, hopefully setting an example for the entire USA.
Here is the Facebook page for The Goochland Community Cats https://www.facebook.com/saveakittienow/
I also enjoy cooking, sewing, painting, nutrition, yoga, meditation and bee keeping.